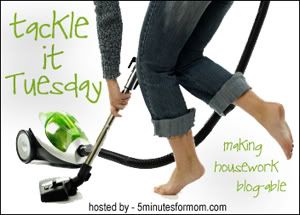 First of all, I just want to say, the next time I buy a freezer it will be an upright freezer. The chest freezer is just too hard to find things and keep things organized. With that said, my chest freezer was calling for a clean out. Most of the time it takes several attempts of stuffing, moving and pushing to get my freezer closed properly. Also, I needed to take an inventory of what I had and didn't have.

I forgot to take before and after pictures of the freezer but here is how I organized everything into groups, so I could organize it back into my freezer.


Veggies:
Frozen Sausage:
Lunch Meat & Hot Dogs:
Cornish Hens:
Awhile back I was asking some friends about freezing meat. (you can read about that here:
How do you freeze your meat?
) I buy so much meat and sometimes it's frozen for 4 or 5 months before I get to use it and sometimes it would have freezer burn. One of the problems was when I did buy meat, I would just throw it in the freezer. I thought there has to be a better way. I got some really good tips, one of them being a great suggestion about before you freeze your meat, marinate it in your food saver bag, mark it with a sharpie and then freeze it. This also gets rid of extra packaging, protects it from freezer burn and saves room. More room is what I needed! I wanted to do this, but I had to force myself to use up my old meat I already had, first. So for the past several months, any new meat I buy, I marinade, food saver, mark and freeze and forget about it until my old meat is gone.
Here is all my new marinaded salmon, pork and beef. I have each one dated and marked what kind of meat it is.

Some more meat - I didn't food saver these cause I figured they were already vacuumed packed.
I still have about 10 packages of 'old meat' to use before I can start using my 'new meats'. I placed all those on top so I could easily find them and get them used up in the next couple weeks. I forgot to take before and after pics of freezer - but take my word for it - it looks much nicer and hopefully easier to find things now.