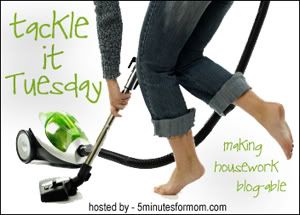 I am finally done with back to school shopping. My favorite place to go back to school shopping is at the mall. There is more of a selection of stores - which means more sales and clearance racks. Plus you don't have to drive from store to store and get in and out of the car. A couple weeks ago I took my son to the mall and about 2 hours later I had gotten everything I needed for him.


Last weekend I took my two older girls to the mall and about FIVE hours later they were done and so was I! FIVE HOURS! No - I don't want to talk about walking around the mall and shopping for FIVE hours!
My favorite stores are the ones that let you use coupons on clearance items, like Macy's, Limited Too and JC Pennys. JC Penny's is my favorite. They have some awesome clearance deals and if you have shopped their before you will get a 15% off coupon when you take a short online survey.
Overall I think we did pretty good and got some really good deals. Of course, being the money saver I am, I had to go through all my receipts and find out how much I did save. Here are the totals:
Before sale, discount and coupons:
$612.27
After sales, discount and coupons:
$336.58
*
Tax isn't included because it was easier to add without


I am happy with those totals. Overall, I saved almost 50%.
Here is everything I got:
1 Pair of Nike Soccer Shoes
1 Pair of Nike Shin Guards
4 Headbands
1 Skirt
1 PJ Set (shirt and matching bottoms)
I found these adorable shoes on clearance at Sears for $7.99
3 pairs of tennis shoes at Payless - total cost after sale and coupon: $31.89!
These shoes were NOT on sale ($17.98) but my oldest daughter just HAD to have them. Usually I don't give into the 'Have To Haves' but I wasn't buying her any jeans so it was kind of a compromise.
Here is an example of how I tried to shop. T-shirts and short sleeved shirts were such a good deal on clearance - but even so I hate buying them for back to school clothes because they won't be wearing them very long before it starts getting cold. At old Navy they had long sleeved shirts
2/$15 plus I had a 15% off coupon. Each of the girls picked out a few long sleeved shirts to wear under their T-shirts. This way they can wear their T-shirts until it starts getting cold outside and then wear their long sleeved shirt underneath it. They can also interchange the long sleeve shirts with other outfits. I didn't do this with all their shirts but enough so I stretch their wardrobe out a little more and still save money by buying the clearance items and not have to worry about them having clothes for the winter.
What are some ways you save money on clothes for the kids? What deals on clothes have you gotten lately?